A number of things happened before I could even write this post. After falling for a phishing email I had to scan my computer a few times to make sure there were no viruses. Then the Raptors were playing so I was distracted for awhile, and then afterwards, I remembered that I needed to write this post. Summer has arrived so fast that I hadn't even realized it came! Enjoy the beginning of summer with these new anticipated releases.
1. Stronger than a Bronze Dragon by Mary Fan
The words 'mechanical dragon' caught my eye as I was reading the Goodreads synopsis and my fingers immediately added this title into my TBR shelf. An epic fantasy featuring a viceroy, a fleet of mechanical dragons, a sacred River Pearl, and a poor village girl determined to protect her home from the viceroy by going on an epic quest across the lands.
2. The Grief Keeper by Alex Villasante
The Grief Keeper is a heartbreaking tale that explores the consequences of when both love and human beings are branded illegal. Seventeen year old Marisol always dreamed of being an American but she didn't expect to flee from her home in El Salvador and enter the border as an illegal. Now Marisol must stay in the US as a grief keeper, an unusual job that takes the grief of another into her own body to save a life. It's a risky job but the only way to keep her sister safe.
3. Silver in the Wood by Emily Tesh
An adult novella (according to Goodreads) and a forest fairytale introducing the Wild Man who lives in the quiet of Greenhollow, and Tobias, who dwells in his cottage, with his cat and his dryads.
4. Hungry Hearts: 13 Tales of Food and Love by Elsie Chapman
An anthology of short stories exploring the intersection of family, culture, and food in the lives of thirteen teens from your favourite bestselling YA authors including Anna-Marie McLemore, Sandhya Menon, and Rin Chupeco.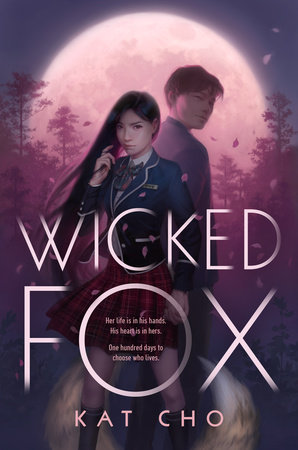 A fantasy romance set in modern day Seoul where eighteen year old Gu Miyoung is a nine tailed fox who devours energy of men in order to survive. Until she crosses paths with a human boy attacked by a goblin deep inside the forest. She saves the boy only to lose her fox soul, but after seeing her for the first time, the boy falls in love. Now Miyoung is torn between saving her immortal soul and her love for the boy she rescued.